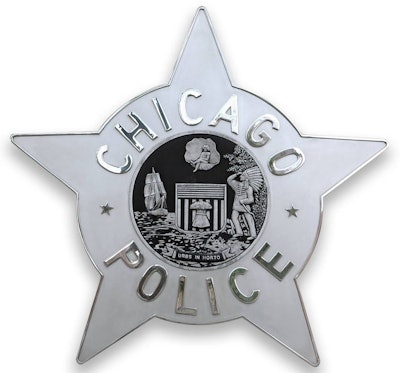 Chicago police have warned their law enforcement counterparts across the nation that the release of body camera video showing the fatal shooting of a man by officers may cause violence against law enforcement, reports Fox News.
According to a memo seen by FoxNews.com, authorities said making the video of car theft suspect Paul O'Neal's death public, coupled with the Aug. 9 anniversary of Michael Brown's death in Ferguson, MO, "may cause an uptick in violence against police nationwide."
O'Neal allegedly sideswiped a Chicago police vehicle and another car parked nearby before he took off running from police. Two police officers shot at O'Neal while he was still in the vehicle and a third officer fired at the suspect, fatally wounding him, as he tried to flee the scene, reports USA Today.
In the videos, police can be seen shooting at the stolen car and giving chase to the suspect and firing several shots at him as he tries to run through a residential neighborhood on the city's South Side.
In a police dashcam video, one officer can be seen firing off several rounds at the stolen vehicle as it speeds down the residential street. Another dashcam video captures the moment the stolen vehicle hits the squad car.
No charges have been brought against the involved officers.
Superintendent Eddie Johnson invited the family of O'Neal and several activists to view the videos on Friday morning before they were released to the public.