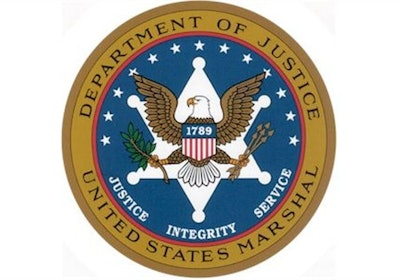 A Macon-based U.S. marshal was shot and killed while trying to serve a warrant on a fugitive in south Georgia, reports WMAZ.
The U.S. Marshal Service identified the slain marshal as Patrick Carothers, age 53, a deputy commander and 26-year veteran. He leaves behind a wife and five children.
According to a news release, Carothers was part of a team executing a warrant for Dontrell Montrese Carter. He was wanted for attempted murder of police officers, domestic violence, and unlawfully discharging a weapon in September in Sumter County, SC.
The team was entering the trailer home when Carothers was struck twice, and the team returned fire, hitting Carter multiple times.
Carothers was taken to Liberty Regional Medical Center in Hinesville, where he died.
The suspect later died at a hospital in Savannah.
The marshal was believed to have been wearing a protective vest while serving an arrest warrant, but suffered a fatal wound from a rifle, according to initial reports, the Macon Telegraph reports.