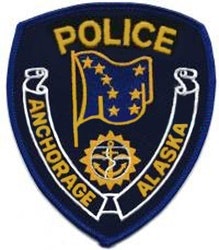 A police officer who was ambushed and shot multiple times in his patrol car in downtown Anchorage early Saturday was in stable condition Sunday night.
The officer, whose name has not been released, underwent two surgeries for "multiple gunshot wounds" on Saturday, said Anchorage Police Department spokeswoman Jennifer Castro. On Sunday, he was recovering in a local hospital, she said.
The suspect in Saturday's incident was killed in gunfire from police. Police are still trying to notify his next-of-kin, and no name had been released as of Sunday night, the Alaska Dispatch News reports.
The incident is the second time in a month an Alaska police officer has been taken by surprise by gunshots as they were arriving at a call. It has unsettled police ranks already on edge, said Sgt. Gerard Asselin, the president of the Anchorage Police Department Employees Association.