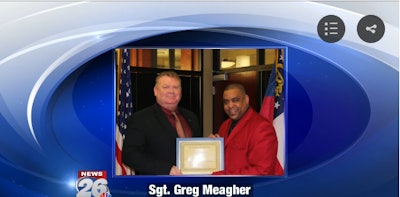 A Richmond County (GA) Sheriff's Office sergeant died on duty Sunday afternoon while responding to a chemical spill at Xytex, a company that freezes medical and biological samples for preservation.
Officials say Sgt. Greg Meagher, 57, entered the building in an attempt to rescue an employee. They believe he inhaled liquid nitrogen.
Firefighters were called to the scene at approximately 3:51 p.m. They entered the building in protective gear and found Meagher unresponsive as well as a female Xytex employee. Both were taken to the hospital. Before firefighters arrived, three deputies were at the Xytex facility and complained of difficulty breathing. They were all taken to the hospital and are expected to be OK, WRDW TV reports.