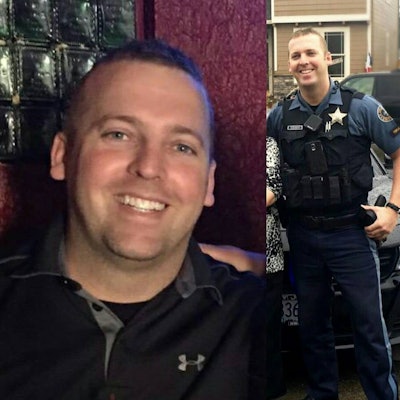 Oregon State Police say that they are "optimistic and hopeful" for the recovery of a state trooper who was shot during a homicide investigation in Washington County on Christmas night.
In a press conference outside Oregon Health & Science University hospital in Portland, Capt. Bill Fugate, OSP spokesman, said Trooper Nic Cederberg, 32, was shot multiple times during a shootout with a murder suspect near Sherwood on Dec. 25.
The alleged shooter, 30-year-old James Tylka, was shot and killed at the scene by police.
Cederberg was undergoing surgery at OHSU during Tuesday's press conference. Fugate said Cederberg had a long road to recovery and several more surgeries scheduled, the Hillsboro Tribune reports.
A GoFundMe website raising money for Cederberg's family has already raised more than $5,000 for the family.
Fugate said that people wishing to help can make donations to the Oregon State Police Officers Association.
Well wishes can be sent to ospsocial@state.or.us