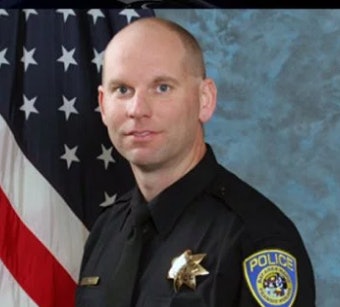 Bay Area Rapid Transit directors have agreed to pay $3.1 million to settle a wrongful death lawsuit that was filed by the family of BART police Sgt. Thomas Smith, who was inadvertently shot dead by a colleague in a search of a suspect's home in Dublin in 2014.
The suit in U.S. District Court in San Francisco alleged that BART's police department repeatedly denied Smith's requests for additional training or use of its SWAT team during high-risk searches such as the incident that claimed his life at 6450 Dougherty Road in Dublin at about 2 p.m. on Jan. 21, 2014.
The suit also alleged that the transit agency's police department under Chief Kenton Rainey and Deputy Chief Benson Fairow has a practice of denying the use of trained SWAT officers for potentially high-risk building and probation searches.
Smith, 42, a 23-year veteran at BART, was fatally shot when he led a team of eight officers in a search of a robbery suspect's apartment, KPIX TV reports,