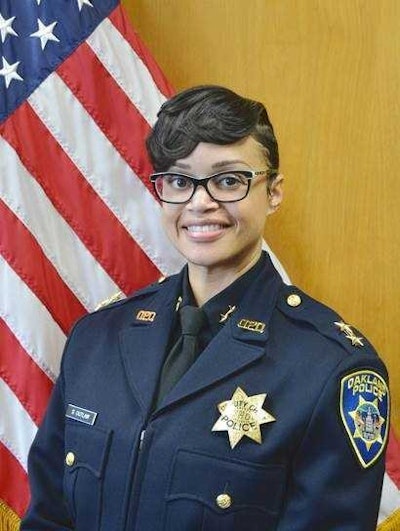 Danielle Outlaw, a 19-year veteran of the Oakland (CA) Police Department who started as a police explorer when she was in high school, will serve as Portland, OR's next police chief, only the third outsider named to lead the Police Bureau, reports the Oregonian.
Outlaw, 41, has served as a deputy chief since 2013. She becomes the first African American woman to head the bureau.
Mayor Ted Wheeler appointed her Monday and said Outlaw shares his goals of improving bureau relationships with Portland's communities of color, increasing diversity on the 950-member force, and embracing equity.
The mayor highlighted Outlaw's leadership skills, ability to work with diverse populations, and a commitment to community policing and police accountability that set her apart. Outlaw, who has two teenage sons, intends to find a place to live within the Portland city limits.
"My life's passion is policing. I want to make a positive difference in the lives of my fellow officers and the residents of the community,'' Outlaw said in a prepared statement released by the mayor's office. "Portland is an amazing city. I am humbled by the tremendous opportunity in front of me, and am ready to get to work.''