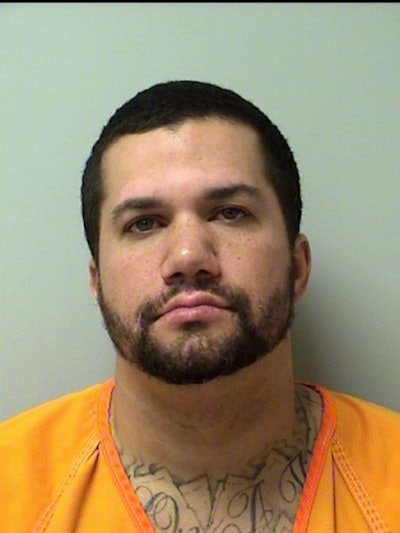 A career criminal already facing homicide and armed robbery charges is now accused of attempting to strangle a deputy at the Dane County Jail in Wisconsin, reports the Milwaukee Journal Sentinel.
While in full restraints, Curtis J. Langlois, 37, attacked the female deputy while being escorted by her and two other deputies back to his cell after a visit Monday, according to a news release from the Dane County Sheriff's Office.
According to the release, the four were in an elevator when Langlois became agitated toward the female deputy, shouting and threatening her life before he began to struggle with all three deputies, the release said.
He eventually was able to get his handcuffed hands around the female deputy's neck and began choking her until the deputies regained control.
Langlois is being held in segregation and is facing new charges of battery to a law enforcement officer, strangulation and resisting, according to the release.