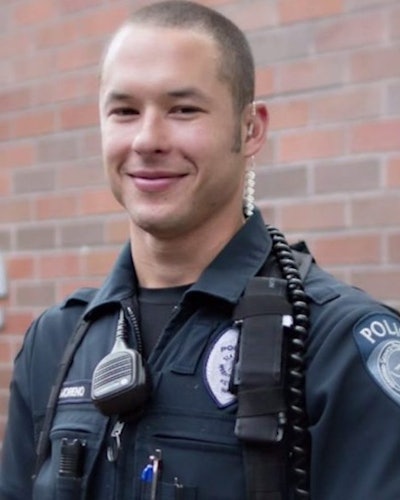 A police officer in the Seattle suburb of Kent was struck and killed by a patrol car while deploying spike strips during a vehicle pursuit on early Sunday. Officer Diego Moreno was reportedly struck and killed by another officer, according to CBS News.
The pursuit started after officers began investigating the sounds of gunfire they heard in the area of a mobile home park. They attempted to stop a pickup truck leaving the area, but the driver refused to stop and led officers on a pursuit, according to ODMP.
Kent Police said in a Facebook post that the officer who was pursuing the suspect was critically wounded in a collision. He was taken to a nearby hospital and is listed in critical but stable condition.
Officer Diego Moreno had served with the Kent Police Department for eight years.