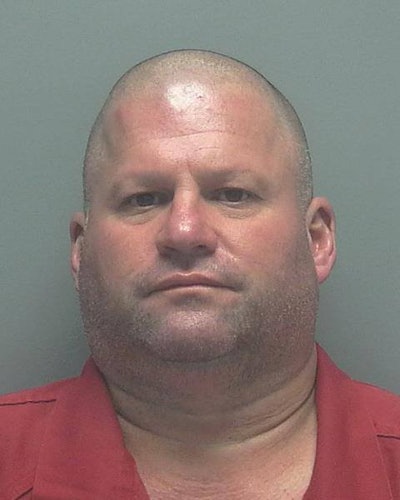 A man pretending to be a police officer allegedly murdered two Florida teens and wounded another in a wooded area in Lee County, located on the west side of the peninsula.
The Lee County Sheriff's Office said that 46-year-old Elwood Timothy Robinson is accused of shooting and killing 19-year-old William Hughes and 16-year-old Jeremy Stewart. He also reportedly wounded an unidentified female teen with a gunshot to her hand. She is expected to recover.
"These senseless acts of violence will not be tolerated," Lee County Sheriff Carmine Marceno said on Facebook. "Thanks to the quick actions of our detectives, this killer was identified and arrested. I can assure you my team stands ready to aggressively pursue these offenses and rid these killers from our streets. The death of these two young men is a tragic and needless loss."
Robinson was charged Saturday with two counts of second-degree murder, aggravated battery with a deadly weapon, aggravated assault with a deadly weapon, and impersonating an officer.