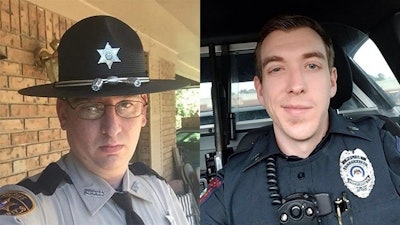 A body camera recording shows a Mississippi man shot two small-town police officers at close range, an investigator testified Tuesday, with the suspect later saying "the cops were caught in my crossfire."
Mississippi Bureau of Investigation Agent Luke Harrington testified in a preliminary hearing for 26-year-old Marquis Flowers, who is charged with two counts of capital murder in the deaths of Brookhaven Cpl. Zach Moak and Patrolman James White on Sept. 29.
Lincoln County Justice Court Judge Roger Martin ruled there was probable cause to send Flowers' case to grand jurors and denied a request by Flowers' attorney to set bail, the Associated Press/WREG reports.