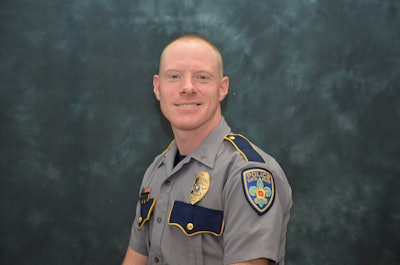 A motor officer with the Baton Rouge (LA) Police Department was struck and killed on Friday as he was working a funeral procession.
According to WBRZ-TV, 31-year-old Officer Shane Totty was escorting a funeral procession when a pickup truck pulled in front of his motorcycle, striking him.
Bystanders and responding officers reportedly performed medical assistance before emergency medical providers arrived on scene.
Officer Totty was transported to a nearby hospital where he later succumbed to his injuries.
In February 2018, Totty was shot in the face while responding to a call and suffered severe injuries. He lost sight in one eye for an extended period of time, according to the Advocate. He made a full recovery and had returned to work several months ago, asking to be reassigned to the motor unit.
Totty had served with the Baton Rouge Police Department for four and a half years.
He is survived by his fiancée and young child.