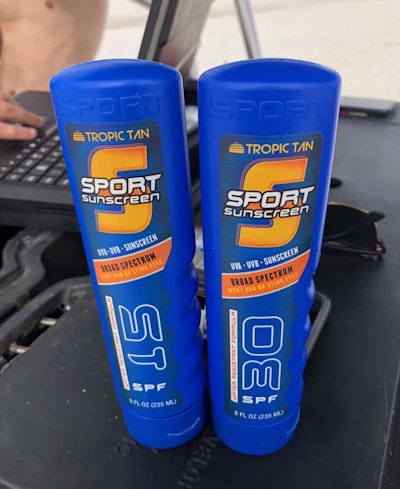 The Okaloosa County (FL) Sheriff's Department is discouraging students on spring break from drinking alcoholic beverages from flasks disguised as sunscreen bottles as seen on a popular television sitcom.
The agency posted to its Facebook page a picture of seized flasks that looked every bit as real as sunscreen as possible, adding the caption, "Spring Break fact: Hiding vodka in a sunscreen bottle only works if you don't let a Deputy see you drink out of it."
A variety of comments in response to the post ridiculed the use of such flasks—which are readily available for purchase on sites like eBay—ridiculed them as "amateur" noting that drinking a clear liquid from water bottles looks a lot less suspicious than something labeled SPF-30.