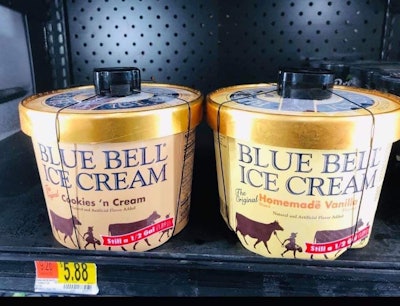 The Fulshear (TX) Police Department is suggesting a clever—albeit probably tongue-in-cheek—solution to the issue of young people entering stores, opening packages of Blue Bell ice cream, and licking the top.
The agency posted an image on Facebook showing two containers of the popular ice cream brand wrapped in the type of security devices ordinarily used to prevent the theft of high-priced items such as electronics.
After a young woman was seen in a video on social media "Blue Bell licking," there have been multiple copycats.