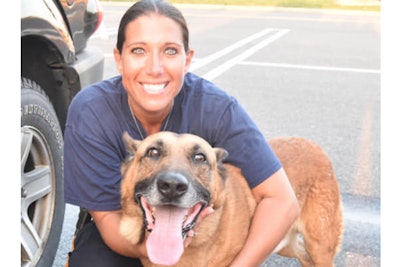 Officers with the Hamilton Township (NJ) Police Department are mourning the loss of a retired K-9 who had served 10 years with the agency, retiring in 2017 and continuing to live with his handler Sergeant Nicole Nelson.
The department posted on Facebook, "It is with great sadness, that the Township of Hamilton Police Department announces the passing of retired K-9 Hunter."
The agency said further, "During Hunter's highly decorated career, he received 8 commendations from our agency and 22 letters of appreciation from various Law Enforcement departments and organizations. He also received numerous Thank You letters from residents and citizens who had the opportunity to interact with him."
The Township of Hamilton Police Department will be accepting donations of dog or cat food and pet supplies in Hunter's memory.