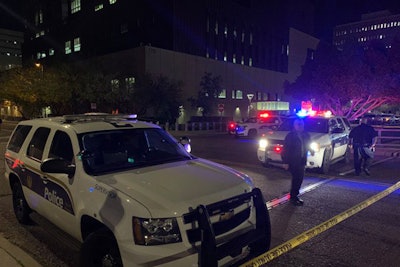 An officer with the Phoenix Police Department was struck by at least one bullet in a gunfight on Monday night.
The agency said on Twitter that the bullet did not penetrate his skin because he was protected by his body armor and his radio.
Other officers on the scene returned fire, fatally striking the suspect, whose name has not yet been released.