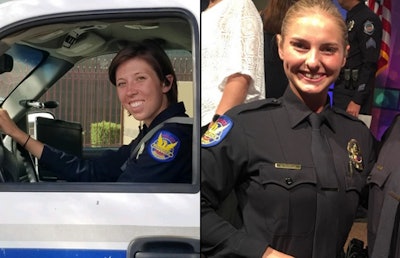 Two Phoenix police officers are on the road to recovery after being shot during a domestic dispute in the north Valley Sunday night. A Phoenix police commander was killed in the same incident.
Police say Officer Marissa Dowhan is hospitalized with serious injuries, but is expected to be okay. Her fellow officer, Alicia Hubert, has been released from the hospital and is recovering at home, ABC reports.
Authorities say 22-year-old Jacob Emry Mcilveen, fatally shot a Phoenix police commander Greg Carnicle and wounded Dowhan and Hubert.
Mcilveen, who was barricaded inside a home nearby, was shot and killed late Sunday night.