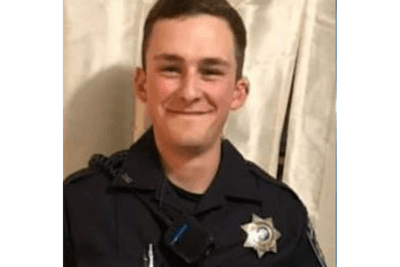 The Bonneville County, ID, sheriff's deputy killed Monday when he was struck by another deputy's patrol vehicle has been identified.
Deputy Wyatt Maser had responded to assist another deputy with an incident involving a woman who was reportedly wielding a machete when he was struck by the vehicle of a sheriff's sergeant responding to the same incident, KUTV reports.
A press release stated that Maser succumbed to his injuries after several deputies and emergency personnel from the Idaho Falls Fire Department attempted life-saving measures from the scene to Eastern Idaho Regional Medical Center.
Maser, 23, was an Air Force veteran who served with the sheriff's officer for 13 months.