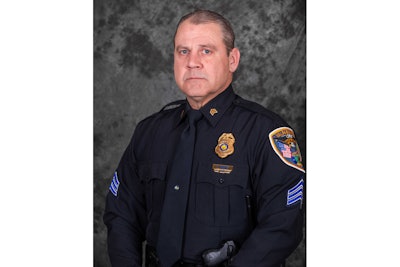 An officer with the Valparaiso (IN) Police Department died while on duty Monday as a result of undisclosed medical conditions.
The agency posted on Facebook the announcement of the death of Sergeant Steve Kobitz, saying, "It is with great sadness; the Valparaiso Police Department announces the loss of Sergeant Steve Kobitz. Sergeant Kobitz end of watch came May 25, 2020, as the result of what is believed to be unknown medical conditions, while serving our community."
Sergeant Kobitz began his career in February 1992, serving the City of Valparaiso for more than 28 years.
The social media post concluded, "Our condolences are extended to his family, friends, and fellow officers. You will be missed."