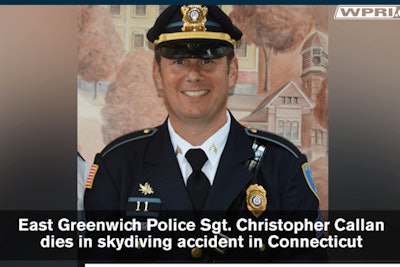 An officer with the East Greenwich (RI) Police Department died over the weekend in a skydiving accident in Connecticut.
According to WPRI-TV, Sergeant Christopher Callan—a 15-year veteran of the East Greenwich Police Department —succumbed to injuries sustained in a skydiving accident over the weekend.
Sergeant Callan was a member of the Rhode Island National Guard and served numerous tours of duty overseas as a member of the U.S. Army Special Forces.
He leaves behind three children, his parents, and two sisters.