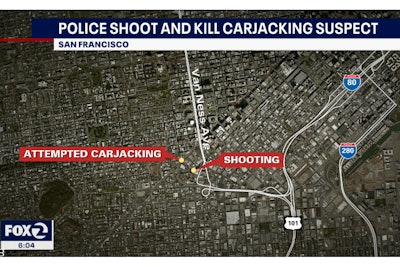 At least one officer with the San Francisco Police Department discharged a sidearm in response to a suspected carjacking incident, fatally wounding the alleged offender.
According to KTVU-TV News, officers responded to a call of a carjacking involving a man armed with an edged weapon shortly before midnight on Saturday.
They encountered the subject, who refused to comply with commands to drop the knife. The subject instead decided to flee the police. Following a foot pursuit, a confrontation ensued, and at least one officer fired shots, fatally wounding the subject.
The suspect's identity has not yet been released.
This case is being investigated by several local law enforcement agencies.