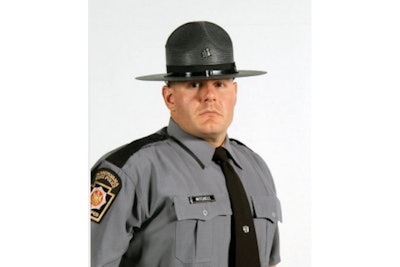 A Pennsylvania State Police trooper has died after suffering a medical emergency while on duty.
Trooper Monty Mitchell, 45, was assigned to the patrol section of Troop C in DuBois, where he suffered a medical emergency in the station parking lot during his shift around 9 p.m. Monday, according to the state police.
Station personnel called 911 and attempted life-saving measures, but they were not able to revive him. He was pronounced dead at the hospital about an hour later, PennLive.com reports.