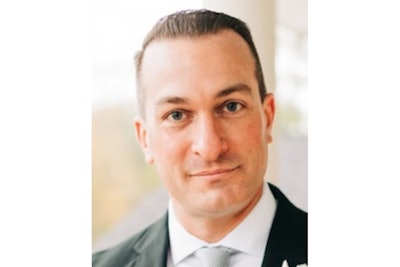 A Las Vegas Metro Police detective was killed Friday when a steel crossbar marking low clearance at a freeway construction project was hit by a passing truck and collapsed atop his vehicle, authorities said.
Metro Police identified the officer as Detective Justin Terry, 45. He was on duty in an unmarked Metro vehicle at the time, police said.
The beam was put in place so tall vehicles would hit it before striking a nearby bridge under construction, Nevada Department of Transportation spokesman Justin Hopkins told the Las Vegas Sun. The truck that hit the beam was not associated with the construction project, he said.
Terry, who joined Metro in 2001, was assigned to the Homicide Sex Crimes Bureau, Sexual Assault & Abuse Section.
He is survived by his wife and two sons.