The gunman accused of fatally shooting seven and wounding over 30 people at a Highland Park, IL, Fourth of July parade reportedly disguised himself as a woman and blended into the crowd after the attack.
At a news conference Tuesday morning, Christopher Covelli, Lake County Major Crime Task Force spokesman, said 21-year-old Robert "Bobby" Crimo III was arrested Monday night, WGN reports.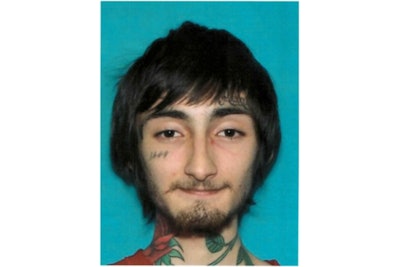 Police said he had planned the attack for weeks and on Monday, was able to access the roof of a business near the parade route and fired over 70 rounds into a panicking crowd.
Officials said Crimo was wearing a dress and long-haired wig — possibly to hide his distinctive neck and face tattoos — and was able to blend into the crowd, posing as a bystander. After the shooting, he went to his mother's home where he took her car and left the area. He was caught after someone recognized him and phoned North Chicago police.