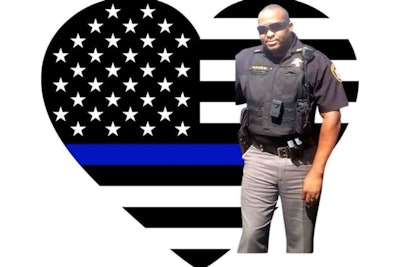 A Clark County (OH) Sheriff's deputy was killed Sunday responding to a shots fired call at a Harmony Township mobile home park.
Sheriff Deborah K. Burchett identified the deputy as Matthew Yates, a 15-year member of the department, Fox19 reports.
"At 10:51 AM this morning, the Clark County Sheriff's Office received a 911 call reporting that an unknown female broke into the residence at 1132 Ashwood Dr in Harmony Estates Mobile Home Park and fired 5 to 6 shots
"When Deputies arrived on scene to investigate they attempted to check the interior of the residence, at which time they were met with gunfire. Clark County Sheriff's Office Deputy Matthew Yates was struck by the gunfire and went down inside the residence. Clark County Special Operations and several surrounding tactical teams were called in and facilitated a rescue of the downed Deputy.
WLWT reports the mobile caught fire during the operation and was destroyed.
As of Monday afternoon there were no reports on what happened to the suspect.
"Deputy Yates was flown by Careflight to Miami Valley hospital where he succumbed to his injuries. Deputy Yates was a 15-year veteran of the Clark County Sheriff's Office and was a valued member of the Special Operations Team.