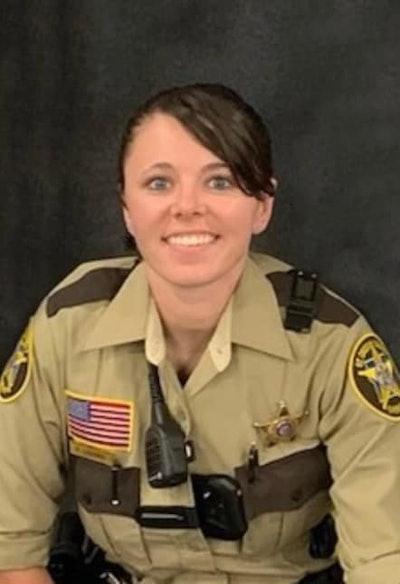 A St. Croix County (WI) Sheriff's deputy was shot and killed Saturday during a traffic stop involving a DUI suspect .
St. Croix County Sheriff Scott Knudson said Deputy Katie Leising, 29, served with the St. Croix County Sheriff's Office since 2022, WEAU reports.
The Wisconsin Department of Justice reports around 6:15 p.m. Deputy Leising took a call of a possible drunk driver in the ditch near Glenwood City. After Deputy Leising arrived, she asked 34-year-old Jeremiah D. Johnson to complete a field sobriety test. The DOJ reports Johnson was evasive and eventually drew a handgun and shot her. After being struck, Deputing Leising fired her weapon three times, but none of the rounds hit Johnson before he fled into the nearby woods.
Leising died at a local hospital.
Johnson was found an hour later by law enforcement who report they saw Johnson, heard a gunshot and witnessed him collapse to the ground. The DOJ reports no law enforcement fired weapons while searching for Johnson. A handgun was found at the scene where Johnson was located.