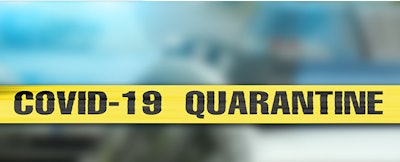 Law enforcement leaders have many concerns about best practices for their agencies' operations during the current coronavirus crisis. You want advice from professionals who have serious experience working as cops, so POLICE is assembling a panel of law enforcement experts to help give you that advice.
On April 2nd at 11:00 AM PT/2:00 PM ET, join Dr. Lawrence E. Heiskell, Attorney Eric P. Daigle, Chief William L. "Bill" Harvey, and the POLICE team for an informative webinar on police operations and the coronavirus.
We Will Cover:
• Officer Protection
• Operating in PPE
• Policy and Legal Issues
• Online Training
• Maintaining Patrol Levels
• Long-Term Repercussions for Your Agency
• Audience Q&A
Register now to attend this webinar for free.