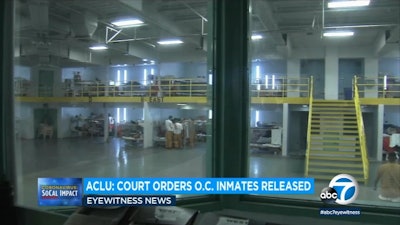 Hundreds of inmates in Orange County, CA, jails could soon be released due to coronavirus.

The ACLU says an appeals court has just denied an effort by Orange County Sheriff Don Barnes to stop the release of half of the jail population, including prisoners that Barnes has said are violent and otherwise represent danger to the public.
Earlier this month, an inmate died from COVID-19. The county has had 1,246 infected inmates as of Tuesday, ABC reports.
After the ACLU filed suit, a judge had ordered Barnes to reduce the county jail population by 50% as COVID-19 was spreading inside the facilities.

The sheriff is reportedly weighing his options and could appeal to a higher court.