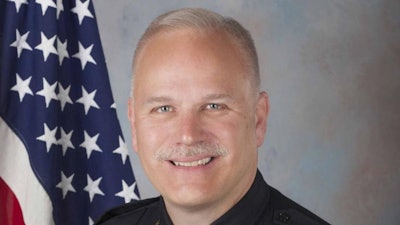 President Biden is nominating Tucson's chief of police Chris Magnus to lead Customs and Border Protection, the White House announced this week.
"I am, of course, very honored to be nominated by the President to lead Customs and Border Protection…As the Senate moves forward with its deliberations, I remain committed to serving as your Chief of Police to the best of my ability," Magnus said.The news comes amid high levels of border crossings, which are said to be at the highest level in 15 years, and the highest-ever number of kids alone at the border, KGUN reports.
"Because of Tucson's proximity to the border, he has extensive experience in addressing immigration issues," the White House statement says.
Magnus has led the Tucson police department since 2016.
He opposed efforts to make Tucson a "sanctuary city," but he generally eschewed cooperation with federal immigration authorities, placing him at odds with the Border Patrol union — and many of the agents and officials who will potentially be under his command, the Washington Post reports.
Magnus is known as a reformer.
In Tucson, Magnus led a department with about 1,000 officers and staff. If confirmed, he would be in charge of a staff 60 times as large at CBP, which includes the U.S. Border Patrol as well as the Office of Field Operations, whose blue-uniformed officers manage the country's legal ports of entry.