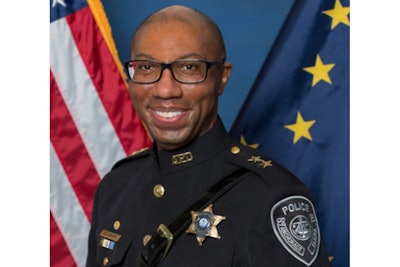 Anchorage Police Chief Ken McCoy abruptly announced Tuesday night that he will retire in February.
McCoy did not provide a reason for the retirement, but said in an online statement that it came "after much reflection and thoughtful consideration." His retirement comes less than a year after he was named acting chief and just months after he was sworn in as chief under Mayor Dave Bronson.
The announcement came as a surprise to the police force and Anchorage Assembly leaders. McCoy's decision was announced at 6 p.m. in a statement through Nixle, a messaging system used by the department for opt-in notifications via an app or email, the Anchorage Daily News reports.
McCoy has been with the department for 27 years and is the first Black police chief in its 100-year history.
He stepped into the role of chief temporarily in April of 2020 when former chief Justin Doll retired. He was appointed as police chief in June by Bronson and confirmed to the job by the Anchorage Assembly at the end of July. He served as deputy chief under Doll.