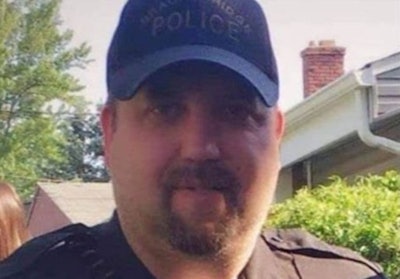 Allegheny County, PA, authorities said Tuesday that Brackenridge Police Chief Justin McIntire was ambushed by suspect Aaron Lamont Swan Jr. in a shooting that left McIntire dead Monday afternoon.
A Tarentum, PA, officer was also shot and injured in Brackenridge—population approximately 3,500—following an hours-long search that crossed throughout Allegheny County.
The suspect, 28-year-old Aaron Lamont Swan Jr., was shot and killed by Pittsburgh police around 7 p.m., Allegheny County police said.
Swan was wanted on a probation violation, WTAE reports.
The incident began around 2 p.m. on Monday. Swan first encountered Harrison Township officers. Police chased the suspect on foot for several hours in the vicinity. Around 4:15 p.m., a Brackenridge officer encountered the suspect.
Two shootings followed this foot chase, police said. McIntire was shot and died at the scene. Tarentum Officer Jordan Schrecengost suffered a gunshot wound to the leg. He is in good condition at a local hospital.