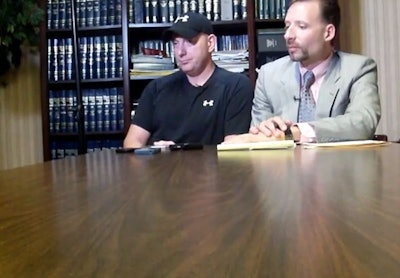 The Gilberton, Pa., borough council voted Thursday to fire its suspended police chief over the posting of several pro-gun YouTube videos, including one that indirectly attacked a council member.
Chief Mark Kessler was suspended from the Gilberton PD on July 31 for using borough weapons to produce the videos. The council voted 6-1 to fire him and retain a Scranton law firm to handle Kessler's expected challenge to the firing.
Kessler's attorney, Joseph Nahas, promised the challenge the decision. Nahas also called on Councilman Eric Boxer to resign, claiming the councilman had wanted to fire the chief all along, reports The Morning Call.
In July, Kessler began posting videos with profanity-laced tirades where he also fired fully automatic weapons. Kessler received numerous death threats and ignited a debate about his free-speech rights.
In late August with his suspension scheduled to end, Kessler made another video where he shot a target with the name "Eric" and said he was going shooting with "Eric the libtard."