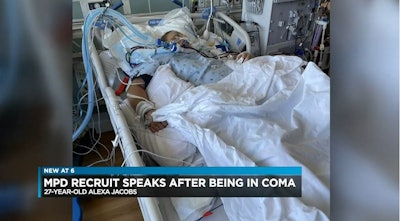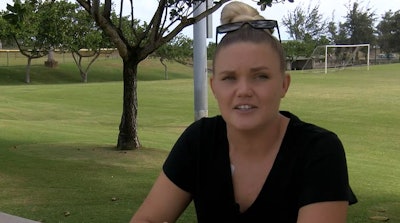 A Maui police recruit who suffered a heatstroke during training last month and was hospitalized with a fever of 107 degrees is now back at home after recovering from a coma.
Alexa Jacobs, 27, said she had just finished a run and was doing pushups before she blacked out, Hawaii News Now reports.
Jacobs was flown to Queens Medical Center on Oahu after her fever peaked.
Although she still has dialysis three times a week, Jacobs still wants to be a Maui Police officer.
"The power of prayer. The people around her, the people that we don't even know, all the way across the country that were praying for her recovery. Honest to God, if you don't believe, get on board because Jesus came through in a big way," Jacobs' father Brian said.