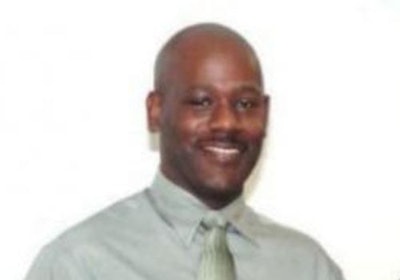 Interrogation room surveillance video captured the killing of a Jackson (Miss.) Police detective by a murder suspect, as more details emerged about the line-of-duty death.
Detective Eric Smith, 40, had brought Jeremy Powell, 23, into a third-floor interrogation room on Thursday to interview him about the homicide of a man who was found dead on a Jackson street.
Detective Smith, who was armed, didn't handcuff Powell during the interrogation. The interview became combative and Powell assaulted Detective Smith, overpowering him and taking away the detective's service pistol. Powell fatally shot Detective Smith four times and then killed himself.
The Jackson Police Department so far has refused to release the video footage of the encounter, reports the Associated Press.
Detective Smith, who served the department since 1995, was one of the agency's lead robbery-homicide detectives. In 2012, Smith received the Jackson's Best Award, an honor given to employees who go above and beyond the call of duty in the City of Jackson, reports WAPT.
Detective Smith has been remembered as a devoted father, who left behind two sons.