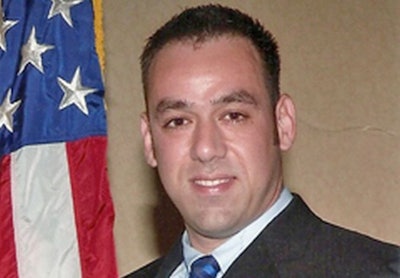 Four Los Zetas Cartel members entered guilty pleas today for participating in the ambush attack of ICE agents in Mexico in February of 2011. Special Agent Jaime Zapata was killed and Special Agent Victor Avila was wounded in the attack.
The four men who were led by Julian Zapata Espinoza (aka "Piolin") ambushed the agents at a checkpoint. Espinoza pleaded guilty to Zapata's murder, while the others pleaded guilty to murder, attempted murder, racketeering and accessory charges.
On Feb. 15, 2011, Los Zetas commander Espinoza attempted to hijack the agents' Chevy Suburban SUV on Highway 57 in San Luis Potosi. Two armed Zetas hit squads (known as "estacas") forced the agents off the road and surrounded their vehicle.
Espinoza ordered the agents to exit their vehicle. When the agents refused and attempted to identify themselves as American diplomats from the U.S. Embassy, the hit squad members fired weapons into the vehicle, striking both agents. Estaca members continued to fire at the vehicle as the agents attempted to escape by driving away.
Mexican soldiers arrested the Zetas members shortly after the attack. On April 19, 2011, Espinoza was indicted by a federal grand jury in the District of Columbia. He was extradited from Mexico on Dec. 20, 2011.
Three other defendants also pleaded guilty. Ruben Dario Venegas Rivera ("Catracho") pleaded guilty on Aug. 1, 2011. Jose Ismael Nava Villagran ("Cacho") pleaded guilty on Jan. 4, 2012. Francisco Carbajal Flores ("Dalmata") pleaded guilty on Jan. 10, 2012.
All four defendants face a maximum sentence of life in prison. No sentencing date has been set for the defendants, according to the FBI.