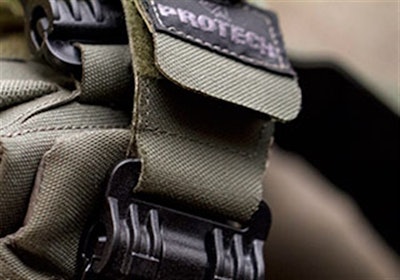 The Safariland Group integrates FirstSpear technology into tactical vests and armor carriers for the Safariland Armor and Protech Tactical armor collections.
FirstSpear Tubes is a lightweight, low-profile closure system for armor carriers. Quiet to use and easily engaged/disengaged in seconds, the Tubes technology increases the user's safety in time-critical situations. The patent pending closure system ensures cummerbund protection accessories like side plates and inflatable flotation remain in the correct position, for maximum ballistics coverage and performance.
Tubes technology also provides resistance to weight-bearing loads, so that the armor carrier and attached tactical gear stay firmly in place. Constructed of high-performance polymers, Tubes are self-cleaning, and do not retain the weight or contamination of water, mud, or snow.
For more information, visit www.safariland.com/FirstSpear.html.