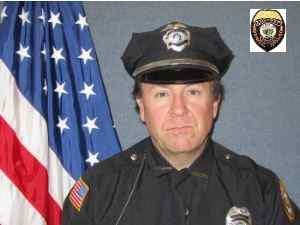 After eight weeks of healing and rehabilitation, Amherst, OH, police Officer Gene "JR" Ptacek returned home to his family Tuesday.
Ptacek, a member of the Lorain County SWAT team, was shot during a standoff May 31 in Sheffield Lake. The SWAT team and the U.S. Marshals Fugitive Task Force were attempting to serve a felony arrest warrant, when the suspect reportedly barricaded himself in his home. The suspect was apprehended later that night, the Chronicle-Telegram reports.
Ptacek is a 17-year veteran of the department and has served on the countywide SWAT team for several years, according to a news release from Amherst police.
He was escorted from MetroHealth Medical Center in Cleveland to his home by the township's emergency services vehicles, and residents were invited to show their support on the sidewalks along Cleveland Avenue from state Route 58 to the township town hall.