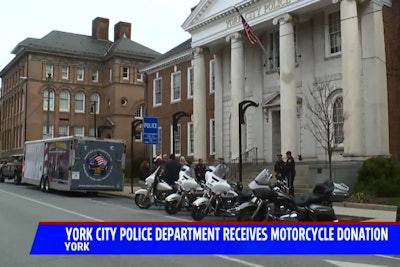 The York (PA) Police Department has a brand-new 2019 Harley-Davidson patrol motorcycle thanks to the generous donation of a local charitable foundation.
According to Fox News, America's 911 Foundation donates one motorcycle a year to local police agencies, having now given area departments a total of 20 motorcycles.
Roger Flick, America's 911 Foundation promotions manager, said, "These are people who protect us and put their lives on the line every day and they want to keep their community safe and we want to help them do that."