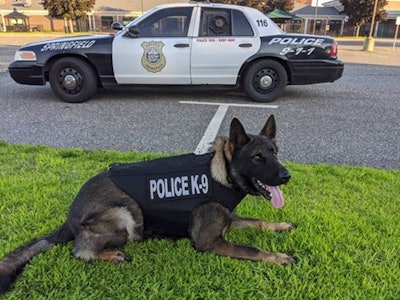 The Springfield (MA) Police Department has received a generous donation from a non-profit organization of a ballistic-resistant and stab-resistant protective vest for a dog in the agency's K-9 unit.
According to MassLive.com, the donation came from Vested Interest in K9s Inc., a nonprofit that raises money for protective gear for police dogs.
The vest will be worn by K-9 Walker, one of nine dogs that are part of the police K-9 unit. He is partnered with Officer John Ruyffelaert and has been in service since last year.
With this latest donation, all nine dogs with the agency will now have protective body armor.
Since 2009, Vested Interest in K9s has provided nearly 4,000 vests, valued at nearly $7 million, to police K-9 units across the county.