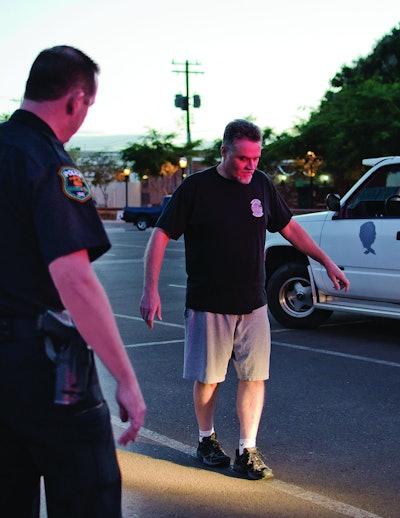 The recreational use of cannabis is now legal in 10 states—Alaska, California, Colorado, Maine, Massachusetts, Michigan, Nevada, Oregon, Vermont, and Washington—as well as the District of Columbia.
The medical use of marijuana is legal—with a doctor's written recommendation—in 33 states.
But regardless of the legal status of the possession and use of marijuana, the fact is that consuming it and then getting behind the wheel of a vehicle is just as dangerous as drunk driving.
Stoned Driving
Drivers under the influence of THC may suffer from slower reaction time, impaired cognitive performance, and increased risk-taking. Those drivers regularly cause traffic collisions—sometimes with tragic results.
In late December, a Pennsylvania man was sentenced to up to six months in prison for crashing into an ambulance and injuring two EMTs and a patient.
In November, a woman in Indiana pleaded guilty to causing death while operating a motor vehicle with a schedule I or II controlled substance in the blood. She had THC in her system at the time of the incident that claimed the life of a 7-year-old child.
Sadly, the list goes on and on.
A report by the Insurance Institute for Highway Safety in late 2018 showed that in states with legalized retail sales of marijuana that legal weed was associated with an increase in collision claims compared with control states in which legally retailed pot was not available.
"The legalization of retail sales in Colorado, Washington, and Oregon was associated with a 5.2% higher rate of police-reported crashes compared with neighboring states that did not legalize retail sales. These results contribute to the growing body of research on the impact of recreational marijuana legalization," the report said.
THC Measuring Devices
The IIHS report went on to say, "It is likely that the development of portable technology capable of measuring driver THC levels will reduce marijuana-involved crashes in any state where it is legalized. Indeed, the development of portable blood-alcohol breathalyzer tests coupled with laws governing the legal limit of alcohol sharply reduced crash rates."
For years, officers have relied on Breathalyzer technology to test drivers for blood-alcohol content, determining with excellent accuracy the level of intoxication of an impaired driver. The data collected is then used in court to secure a conviction of the subject. Drivers have lost their licenses and have been given jail time to correct their behavior. Generally speaking a person is considered drunk if they have a .08% blood alcohol concentration (BAC).
Most states that have established a line dividing acceptable and unacceptable levels of THC in a person's bloodstream have set the number at five nanograms of THC per milliliter present in that person's blood stream.
But until very recently, no technology existed for the detection of tetrahydrocannabinol (THC), which is the psychoactive ingredient in marijuana that impairs motor skills and judgement.
Several companies are now nearer to introducing technology that could be put to use by law enforcement in the same way as a traditional Breathalyzer.
One such company is Cannabix Technologies (www.cannabixtechnologies.com), a Canadian company that says that it is "working with the Yost Research Group at the University of Florida to develop a cutting edge breath-detection device based upon high-field ion mobility and mass spectrometry."
Another offering comes from Hound Labs (www.houndlabs.com), a California company that says that its "solution gives law enforcement an objective way to determine if a driver has recently used marijuana and is therefore within the peak impairment window."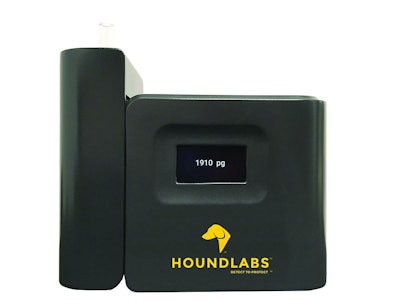 Traditional Sobriety Tests
Emerging technologies show tremendous promise, but some difficulty will continue to exist even as the offerings of these companies—and presumably, countless others—continue to evolve.
For example, unlike alcohol, THC can remain detectable in the blood stream for days or weeks, long after any impairment has passed. Frequent users have some measure of THC in their system all the time, even if they haven't gotten high in days.
Further, factors like body weight, tolerance, and the consumption of the user could impact an individual's level of sobriety. Some individuals have very little impairment despite consuming copious volumes of the drug, while others might be on another planet despite ingesting a very small amount of marijuana.
Any of these things could potentially lead to false-positives, false-negatives, or at worst an avenue of defense that could cast a shadow of "reasonable doubt" in subsequent courtroom proceedings.
Keith Graves—a leading drug recognition expert and instructor of DRE skills—says this is why officers need to continue to use Standardized Field Sobriety Tests at stops where the driver is suspected of having used marijuana.
"Officers should continue to use the training they have already received to investigate marijuana DUIs," Graves says.
"It's important, though, that they read up on current literature and studies on marijuana influence and to keep seeking training on marijuana DUI investigations. Training is the key. With training, you get experience. With training and experience, you make great cases. What we don't want to see is officers not take action on marijuana DUIs," Graves says.
Graves says many drug recognition experts have been saying for years that one can't measure a quantitative level of presumed intoxication by cannabis.
"There was a study done where they looked at people's impairment related to being higher or lower than five nanograms per milliliter. That study showed that people did poorly on their field sobriety tests under five nanograms per milliliter as well as over," Graves says.
A report issued by the AAA Foundation for Traffic Safety concluded, "All of the candidate THC concentration thresholds examined would have misclassified a substantial number of drivers as impaired who did not demonstrate impairment on the SFST, and would have misclassified a substantial number of drivers as unimpaired who did demonstrate impairment on the SFST."
Graves says that at least for the time being, officers should continue to rely on SFSTs, looking for things like red conjunctiva, dilated pupils, and nystagmus—a condition in which the eyes make repetitive, uncontrolled movements. Look for subjects who have a hard time multitasking.
Even as private enterprises continue to develop technology to accurately detect THC levels in drivers, police officers need to keep up with their training on signs of impairment from a wide variety of drugs—both legal and illegal.
In the end, the training and experience of American police officers are the most essential elements in ensuring that impaired drivers are kept off the roads.