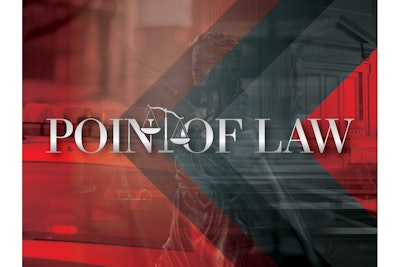 Let's look at a case from the Eleventh Circuit where an excessive use of force ultimately ended in an officer being denied qualified immunity. Qualified immunity protects officers from civil liability unless their conduct violates clearly established constitutional rights of which a reasonable person would have known.
In excessive force cases, whether a plaintiff's constitutional rights were violated is governed by the Fourth Amendment's objective reasonableness standard. In Graham v. Connor, the Supreme Court held that whether an officer has used excessive force depends on "the facts and circumstances of each particular case," including a non-exhaustive list of factors, such as: (1) "the severity of the crime at issue"; (2) "whether the suspect poses an immediate threat to the safety of the officers or others"; and (3) "whether he is actively resisting arrest or attempting to evade arrest by flight." It is important to note that when reviewing these cases, the court will review the facts in a way that is most favorable to the plaintiff.
THE CASE
Miami Beach police arrested Richard Johnson after he sold cocaine to two undercover officers. When the officers walked Johnson to the transport vehicle and told him to have a seat, Johnson refused, stating that he was not going to jail. Johnson repeatedly asked the officers why he was being arrested, insisted he had done nothing wrong, and accused them of setting him up.
While Johnson was talkative, he was not physically aggressive. Johnson did not immediately follow the order to sit down but, after 20 seconds, he sat down in the vehicle.
As he was driving Johnson to the Miami Beach Police Department, Officer Duane Mitchell called for backup to meet him at the police station, explaining over the radio that Johnson had "said he isn't going." Officer Christopher Aguila responded to the call and met Officer Mitchell at the police department. Officer Mitchell told Officer Aguila that Johnson did not want to get out of the police car. Officer Aguila opened the door of the car, and Johnson got out six seconds later. Officer Aguila then walked Johnson, still handcuffed, into the police station for processing.
Inside the police station, officers removed Johnson's handcuffs. Body camera footage showed Johnson, no longer in handcuffs, continuing to ask why he had been arrested and insisting that he had done nothing wrong. At one point, facing Officer Aguila, Johnson stated, "I ain't scared of you by a long shot, buddy." Nonetheless, the videos showed that Johnson complied with the officers' instructions to take off his socks and shoes and then to turn around and place his hands on the table behind him. After the officer searched Johnson, they escorted him to a holding cell.
When Officer Walter Mejia placed his hand on Johnson's back and guided him toward the open cell door, Johnson stepped to the right of the cell's doorway and placed his back against the adjacent wall, stating, "I'm not going to go in there." Another officer immediately said, "My man, my man, you're going in there," and Johnson made no further remarks to the officers.
Officer Mejia grabbed Johnson by the shoulder and pushed him into the cell. After Johnson was inside the cell, Officer Mejia took a step to the left, making him no longer directly in front of the cell's doorway and reached for the cell's sliding door. Johnson was then well inside the cell and standing still. At this point, Officer Aguila, who had been standing outside the cell to the right of Officer Mejia, entered the cell and forcibly struck Johnson in the face with his elbow. The incident was captured, at various angles, on two security cameras and two body cameras. None of these videos showed Johnson making any perceptible movements in the time between when Officer Mejia placed him in the cell and when Officer Aguila then entered the cell and struck him. Johnson was later treated for a small laceration to his mouth.
Johnson sued Officer Aguila and the City of Miami Beach for, among other things, excessive use of force under 42 U.S.C. § 1983. The district court held that Officer Aguila was entitled to qualified immunity "because a reasonable officer could have believed that the force used was necessary under the circumstances." Johnson appealed.
ELEVENTH CIRCUIT OPINION
In this case, viewing the evidence and the videos in the light most favorable to Johnson, the Eleventh Circuit Court of Appeals held that a reasonable jury could find that at the time Officer Aguila entered the holding cell and forcibly struck him: 1) Johnson was under arrest; 2) Johnson was fully secured, as he was far enough inside the holding cell that Officer Mejia could have slid the door closed without incident; 3) Johnson was not moving, resisting, or otherwise posing a threat to Officer Mejia or any other officer; 4) Johnson was not attempting to flee; and 5) Officer Aguila had no need to use any force against Johnson.
As a result, the court concluded that a reasonable jury could find that Officer Aguila used excessive force in violation of the Fourth Amendment when he entered the holding cell and forcibly struck Johnson.
The court also noted that at the time of the incident, it was clearly established in the Eleventh Circuit that an officer violates the Fourth Amendment when he uses unwarranted force against an arrestee who is fully secured, not resisting arrest, and not posing a safety threat to the officer. As a result, the court held that Officer Aguila was not entitled to qualified immunity.
TAKEAWAYS
This case is pretty straight forward in what went wrong and what not to do when detaining an arrestee. It is important to review cases like these to remind ourselves that even when we have a mouthy detainee who was difficult from the beginning of the arrest, that does not mean that force is necessary or justified.
We have to remember that in our day to day we are going to come across individuals like Richard Johnson all the time. It is up to you to make sure that everything is handled the way it should be, and it is up to you to recognize when you are feeling like you should take a step back versus going into a cell and striking someone. Unfortunately, Officer Aguila learned this the hard way.
Eric Daigle is founder of Daigle Law Group, LLC, a firm that specializes in law enforcement operations. A former Connecticut State Police officer, Daigle focuses on civil rights actions, including police misconduct litigation. He is a legal advisor for police agencies across the country and a member of the POLICE Advisory Board.