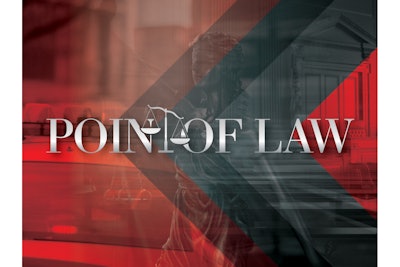 Imagine the worst day of your life being passed around via pictures when you are still grieving the loss of your husband and young daughter. That is what happened to Vanessa Bryant; and on Aug. 24 of this year, she was awarded $16 million after a trial over the photos showing the aftermath of the helicopter crash that killed her loved ones.
Kobe Bryant's widow was awarded $16 million as part of a $31 million jury verdict on Aug. 24, 2022, against Los Angeles County for deputies and firefighters sharing grisly photos of the bodies of the NBA star, his 13-year-old daughter Gianna, and other victims killed in a 2020 helicopter crash.
Kobe Bryant, the former Lakers superstar, five-time NBA champion, and member of the Basketball Hall of Fame, was traveling with his daughter and seven others to a youth basketball game when the helicopter they were aboard crashed into hills in Calabasas, west of Los Angeles.
The thing that infuriates me most the lawsuit is that it was completely preventable and should never have happened.
The Trial
The nine jurors unanimously agreed with Vanessa Bryant and her attorneys that the photos invaded her privacy and caused emotional distress. The pictures were shared mostly between employees of the LA County Sheriff's and fire departments, including by some who were playing video games and attending an awards banquet. They were also seen by some of their spouses and, in one case, by a bartender at a bar where a deputy was drinking.
Vanessa Bryant tearfully testified during the 11-day trial that news of the photos compounded her still-raw grief a month after losing her husband and daughter, and that she still has panic attacks at the thought that they might still be out there.
"I live in fear every day of being on social media and these popping up," she testified. "I live in fear of my daughters being on social media and these popping up."
Her co-plaintiff, Chris Chester, whose wife and daughter were also among the nine people killed in the crash, was awarded $15 million.
Vanessa Bryant's lawyer, Luis Li, told jurors that the close-up photos had no official or investigative purpose and were mere "visual gossip" shared out of a gruesome curiosity.
During the trial, County attorney J. Mira Hashmall argued that the photos were a necessary tool for assessing the situation, but acknowledged that they should not have been shared with everyone who saw them. She emphasized that the photos had never appeared publicly and had never even been seen by the plaintiffs, and credited Sheriff Alex Villanueva and other officials for taking decisive and effective action in ordering those who had the photos to delete them.
Policy Updates
So, what types of policies apply to this situation? Stemming from the Daigle Law Group Policy Center, I would like to cite two examples: our Victim's Rights policies and our Standards of Conduct policies, more specifically the Ethics section.
Let's start with ethics:
"As a law enforcement officer, my fundamental duty is to serve mankind; to safeguard lives and property; to protect the innocent against deception, the weak against oppression or intimidation, the peaceful against violence or disorder; and to respect the constitutional rights of all persons to liberty, equality, and justice… Whatever I see or that I hear of a confidential nature or that is confided to me in my official capacity will be kept ever secret unless revelation is necessary in the performance of my duty… I recognize the badge of my office as a symbol of public faith, and I accept it as a public trust to be held so long as I am true to the ethics of the police service. I will constantly strive to achieve these objectives and ideals, dedicating myself before God to my chosen profession, law enforcement."
A strong code of ethics is fundamental to a well-functioning police department, and every member of your department should be held accountable in following this standard. Above all else, we in law enforcement joined this profession to help people and to protect them. Sharing photos of a gruesome and deadly event is not part of that moral code.
Under the Standards of Conduct I'd also like to highlight our confidentiality policy:
"Officers shall not divulge to any unauthorized person, inside or outside the Department, any information of the Department's business, and shall not talk for publication, be interviewed, or make public speeches on police business or impart information relating to the official business of the Department unless, authorized by the Chief of Police or other competent authority."
As a police officer, it is important to remember that you are held to a higher standard when it comes to maintaining victim confidentiality. It is essential to treat every person you are investigating with the utmost respect and privacy, in accordance with the Constitution.
Lastly, providing victims with respect and privacy is a crucial aspect of constitutional policing. This involves protecting their identity, as well as ensuring that their rights are upheld and that they are treated with dignity throughout the investigation process.
Here is an excerpt from our Victim/Witness Assistance – General
The Department's goals and objectives applicable to Victim/Witness Assistance are as follows:
To inform police officers of issues involving victim/witness rights and of resources available to them and to the victim/witness;
To provide social assistance, referral, emotional support, and other help to persons who are physically, financially or emotionally harmed by crime;
To reduce the number of cases dismissed due to victim/witness problems during the interval after arrest and before conviction;
To provide professional handling and treatment by police to victims/witnesses consistent with their important investigative and prosecutorial role;
To protect the rights of victims and witnesses and meet certain obligations in victim/witness assistance imposed by law.
Takeaways
In this case, law enforcement specifically did not protect the victims' rights and, in fact, caused more emotional distress. As a member of law enforcement, this should make you ask: how do we enhance our ethics and integrity to know where the line between right and wrong is?
Please remember that, as law enforcement professionals, we have to maintain a higher standard of ethics, and cases like this affect the credibility of everyone who wears a badge.
So, what are you doing in your department to avoid something so simple but so damaging? Here in Connecticut, we have statutes to make this conduct criminal. Do you have policies and training in your agency that address the dissemination of crime scene photographs? How about policies that protect victims' rights?
Eric Daigle is founder of Daigle Law Group, LLC, a firm that specializes in law enforcement operations. A former Connecticut State Police officer, Daigle focuses on civil rights actions, including police misconduct litigation. He is a legal advisor for police agencies across the country and a member of the POLICE Advisory Board.