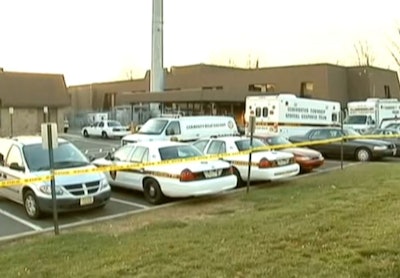 A man who was arrested for stalking a former girlfriend overpowered a Gloucester Township (N.J.) Police officer during processing Friday morning and shot three officers inside the station before he was shot and killed.
The attack occurred after Eddie Jones III, a New Jersey Department of Correction civilian communications employee, punched Officer Ruth Burns and grabbed her gun. Jones' handcuffs had been removed for processing, reports the South Jersey Times.
Sgt. James Garber, a 13-year veteran, and Sgt. Kevin Thyne, an eight-year veteran, responded to assist Officer Burns, who has served the department for one year.
Jones opened fire, striking Sgt. Garber several times, including in the chest and abdomen below his body armor. The other officers sustained graze wounds.