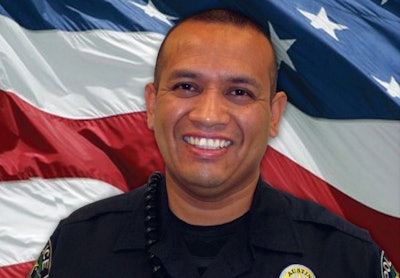 The Travis County District Attorney will seek the death penalty for Brandon Daniel, the suspect arrested in Senior Austin Police Officer Jaime Padron's shooting death in April.
Daniel, who turned 25 just nine days ago, has a court hearing set for Dec. 3. His last appearance was in mid-September. Daniel is charged with capital murder in the April 6 death.
Officer Padron was fatally shot after responding to a report of an intoxicated man at a Walmart. He was shot in the neck at point-blank range after arriving at the retail store.
Read the full KXAN story.
Related:
Man Accused of Killing Texas Officer Hospitalized