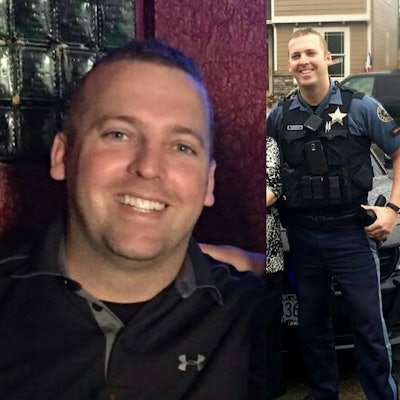 An Oregon State Police trooper who was shot 12 times and critically wounded on Christmas night has been named North America's Trooper of the Year.
Trooper Nic Cederberg received the award at the International Association of Chiefs of Police awards ceremony held in Arizona.
Cederberg was shot by a man accused of killing his own wife on Christmas night, 2016. That man was killed in the exchange.
According to family, a total of twelve rounds struck Cederberg—five rounds were stopped by his bulletproof vest, but the other seven struck his body. He is paralyzed from the attack, KOBI TV reports.