The Kayenta Police District in New Mexico is mourning the death of a police officer who was killed in a vehicle accident Monday night, reports the Navajo Times.
Diné Police Officer Nelson L. Martin was 35 years old, according to public records obtained by the Navajo Times. He was originally from Tsébii'ndzisgaii, Utah.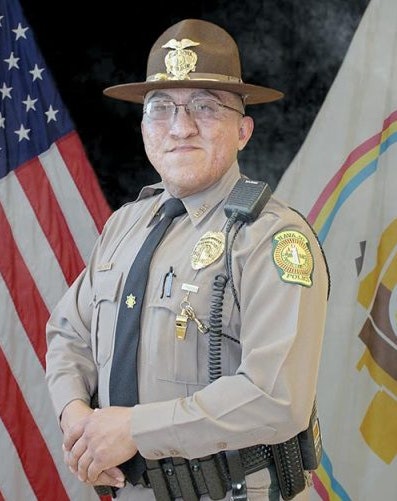 The accident happened on U.S. Highway 89 at milepost 445.8 in Gray Mountain, Arizona, according to Navajo Police Chief Phillip Francisco.
The Arizona Department of Public Safety responded to the incident.
The vehicle Martin was in swerved right before it crashed into a semi-truck, said Francisco in an interview. Martin was a passenger and was killed instantly.
Rosales Yazzie, the driver of the vehicle, was badly injured. An ambulance crew resuscitated him twice, then transported him to a hospital where he is now recovering, said Francisco.
Yazzie, who was intoxicated, could be facing vehicular manslaughter charges. Yazzie is not a police officer.
"He (Martin) was not working at the time," Francisco said. "He was coming back from Flagstaff on personal days off."
Lee said the investigation is ongoing. The semi-truck driver was reported to be OK.