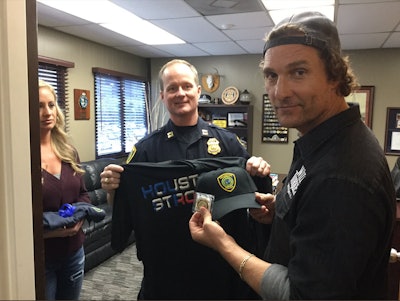 American actor Matthew McConaughey stopped by the Houston Police Department and the Houston Fire Department to bring lunch for First Responders Day on Sunday.
McConaughey teamed up with Wild Turkey to serve officers turkeys and bourbon and thanked them for their services during Hurricane Harvey, reports KPRC.
"It's our pleasure and honor to be here today, which happens to be National First Responders Day," McConaughey said. "Thank ya'll, specifically for the first responding work you did with Harvey last August."