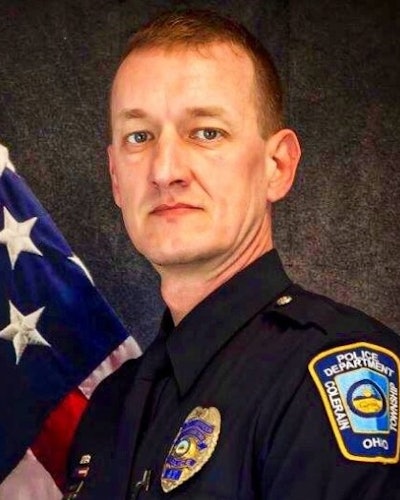 An officer with the Colerain Township (OH) Police Department who was struck by a pickup while setting up a road closure due to a traffic collision late last week has succumbed to his injuries.
The initial crash involved a vehicle striking a utility pole during a period of rain, requiring the utility company to respond to make repairs. Officer Dale Woods was moving a traffic cone as part of the road closure when a pickup truck struck him.
According to WCPO-TV, the 46-year-old officer had served with the department for 15 years, and was considered by his peers to be a "cop's cop."
Chief Mark Denney said, "There are some guys you teach how to be policemen, and there are some guys who are born to be policemen."
Denney added, "Even in his last moments, he shared—he became an organ donor. Even gone, he cares about people and he takes care of them. That's him."
Woods is survived by his wife and three children.