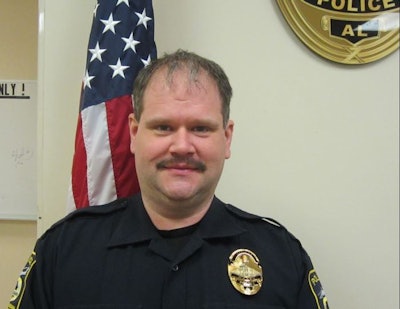 An Ozark, AL, police officer shot nearly two weeks ago has shown signs of "miraculous" improvement, police officials say.
Officer Samuel Yoh, an 18-year veteran who was critically wounded on Dec. 12, recently underwent surgery where doctors removed a bullet from his head/eye area.
Officers were responding to a call in the 100 block of Briar Hill Court that Thursday when an officer saw a white male walking on the road holding a gun. The officer got out of his vehicle and, according to officials, the suspect immediately began shooting at the police officer.
Yoh and his vehicle were struck multiple times, Ozark Police Chief Marlos Walker said. Yoh and other responding officers fired back. The suspect – 23-year-old Bradley Cutchens – was killed in the gunfire.
Police told AL.com Yoh now has full body movement, he raises his arms and his legs on his own, he acknowledges conversation with head and neck movements, completes medical personnel commands, and breathes without assistance for short periods of time.