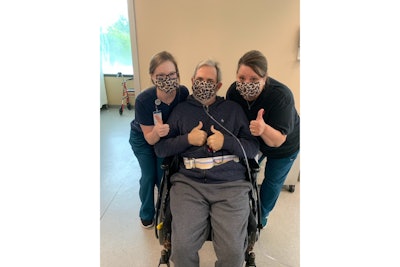 A Tangipahoa Parish (LA) Sheriff's Office sergeant is heading home nearly 150 days after being admitted into an area hospital for COVID-19.
The sheriff's office posted to Facebook a photo of Sgt. Charles Warren leaving the hospital after fighting the virus.
Warren has spent nearly 150 days in the hospital, during which time he was placed on a ventilator and coded several times, according to the sheriff.
The department said Warren is a retired veteran with four deployments and spent the last 29 years in law enforcement.